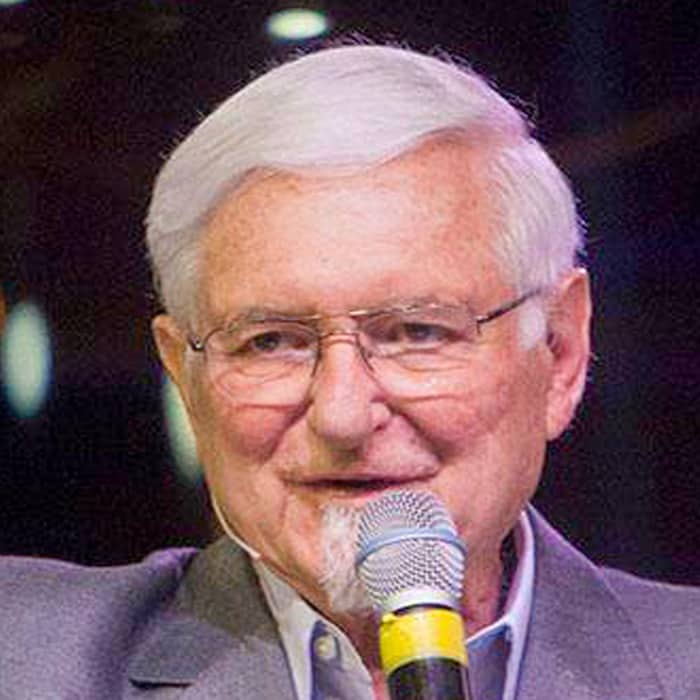 Charles Peter Wagner was a missionary, theologian, missiologist, author, and professor at the Fuller Theological Seminary. He was the founder of Wagner University. He was known as a key leader of the Church Growth Movement, and the New Apostolic Reformation.
He went to be with the Lord on October 21, 2016.
You Can Be a Part of God's Great Release of Wealth! The Bible proclaims the coming day when God will release a great transfer of the world's wealth into the hands of His people. Why would God divert the world's wealth in such a manner? Wouldn't such an enterprise be driven by greed or the evil spirit of mammon? Or might there be a higher purpose? Revered author C. Peter Wagner delves deeply into this amazing prophecy, showing how God will bring about a miraculous, worldwide financial transformation so that the Great Commission will be fulfilled and His kingdom will be established on earth. And these things will be witnessed by this generation! With great wisdom and clarity.
Wagner describes…
The proper uses of this wealth

The mechanism of its distribution

The goals it is intended to achieve

How the newly financed church will use its "seven mountains of influence" to change the world
God is poised to shake the world's financial foundations to their core. All Bible-believing Christians need to take steps to be prepared, for they will be the ones God uses to receive this blessing, influence the world, and help to fulfill Jesus's Great Commission.
Where does poverty come from? What is the source of wealth? What is our strategy for influencing culture in the Seven Mountains? What role does wealth and influence play in bringing the kingdom of God to the earth? Dr. C. Peter Wagner notes that historically, three factors have transformed society the most: violence, knowledge, and wealth—but wealth has had the greatest effect. Wagner recalls Moses' words to us "Remember that it is the Lord your God who gives you the power to get wealth, in order to fulfill his covenant with you." 
What is the role of Christian Philanthropy in establishing the kingdom of God? Some Philanthropists give toward need, while others give to see results. Is one approach better than the other? Is there a strategy that can go past need relief to bring true transformation? Dr. C. Peter Wagner outlines sound mechanisms, based on biblical principles, for ensuring that gifts are received, stewarded, distributed, and measured for transformational impact.
| Module 1 | Kingdom Wealth | |
| --- | --- | --- |
| Session 1 | Kingdom Wealth (Part 1) | |
| Session 2 | Kingdom Wealth (Part 2) | |
| Session 3 | Kingdom Wealth Exam | |