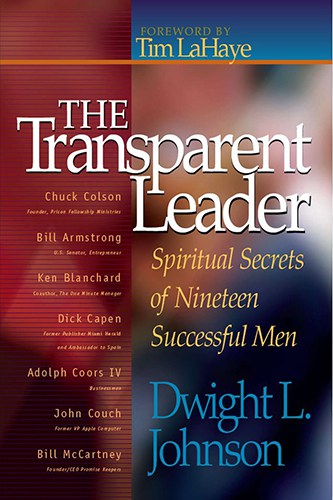 2nd Edition (also accepted)
The Wisdom of 25 Men of Integrity
Fourth edition of 
The Transparent Leader
Leadership comes with a high price tag for many men. TOO HIGH.
But for the man who knows the costs of leadership and prepares himself for the challenges he faces, the rewards can be great. 
In this fourth editon of the The Transparent Leader, businessman Dwight Johnson invites you to gean wisdom from 25 prominent men, some of whom learned their lessons the hard way as they faced and triumphed over problems such as: 
Family stress

Moral Failure

Business Reverses

Spiritual Bankruptcy 
These men emerged from their struggles as stronger, better leaders—and so can any man who is willing to be open and transparent in his leadership role. Included are chapters by: 
Ken Harrison (Chairman and CEO of Promise Keepers)

Chuck Colson (founder and chairman of the board Prison Fellowship)

Ken Blanchard (author of The One Minute Manager)

Ronald Harris

Adolph Coors IV

Bentley Rayburn (reitred Air Force major general)

Vince D'Acchioli (founder and president of On Trget Ministries)

Bill McCartney (American football player and coach and founder of Promise Keepers men's ministry)

James H. Amos, Jr. (Chairman Emeritus of Mail Boxes, Etc.)
Hank Brown (former U.S. Senator)
Bill Armstrong (former U.S. Senator)
Bob Shank (Co-Founder of The Barnabas Group)
George W. Bush (43rd U.S. President)
Dave Hentschel (recording engineer for such artists as George Harrison, Elton John, Genesis, Queen, Jennifer Knapp, Point of Grace, and P.O.D.)
Jerry White
Tom Landry (football player and coach)
Neal Jeffrey (former football quarterback)
Carey Casey (CEO of the National Center for Fathering)
Tom Osborne (former football player, coach, and politician from Nebraska)
Rosey Grier (actor, singer, former football player, and pastor)
Bill Kennedy
Christopher Williams
Tim Philibosian
Josh McDowell (author of Evidence That Demands a Verdict)
Dwight L. Johnson
Use this for simple enjoyment and gain some great ideas or as a resource for your home or study group. You will find the stories and information contained both fascinating and instructional.
PLEASE NOTE
There are two versions of this book. Either version is acceptable.
25 Men of Integrity (4th editon)
The Transparent Leader: Spiritual Secrets of Nineteen Successful Men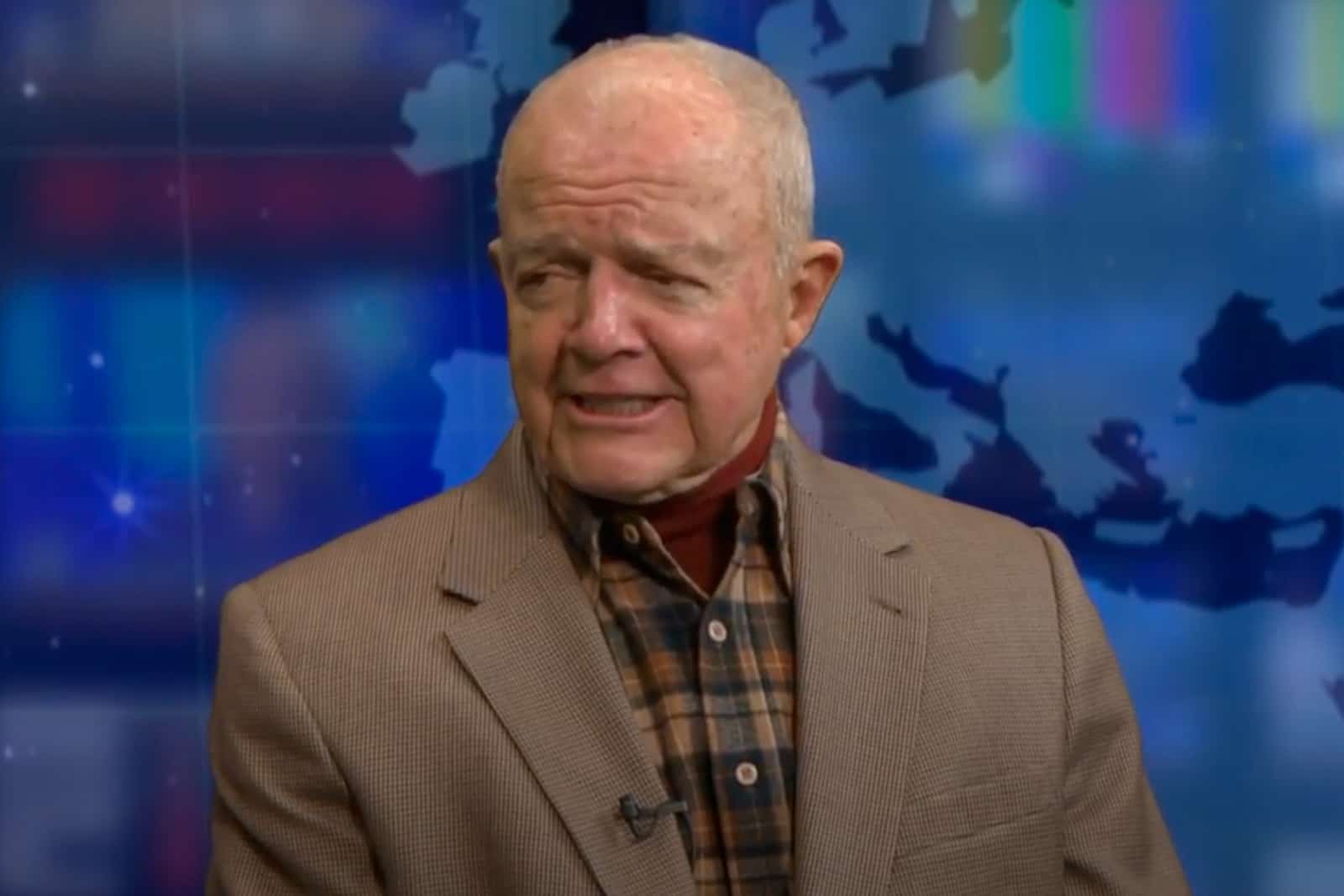 About the Author
Dwight L. Johnson is a successful businessman and president of Christian Catalysts, a parachurch ministry. Among Dwight's many achievements was the design of the landmark Cross of the Rockies, the largest lighted cross in the world, located 15 miles southwest of Denver.
| Module 1 | Second Collection |
| --- | --- |
| Session 1 | The Wisdom of 25 Men of Integrity (formally known as The Transparent Leader) |