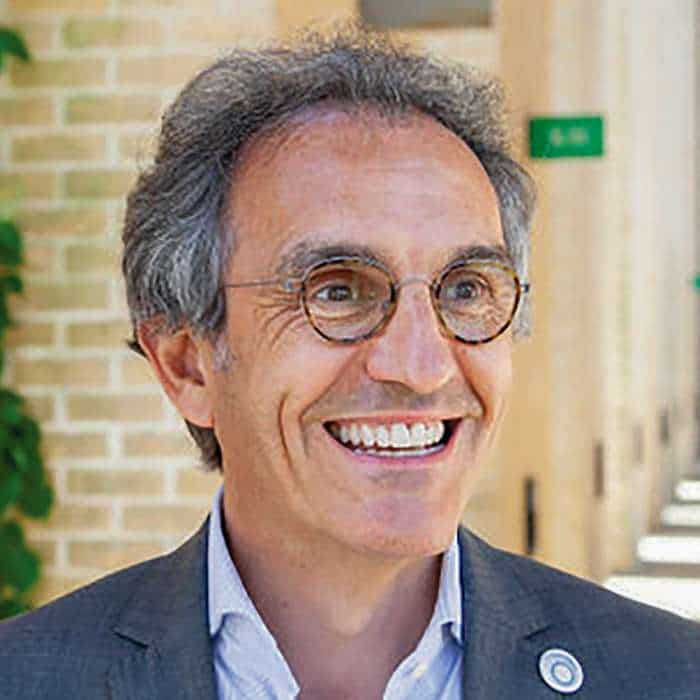 Bruno Roche is a French-Belgian economist, speaker, business leader, and author. He is the Chief Economist and Managing Director for Catalyst, a global thought leadership capability and internal corporate think tank for Mars, Inc. He serves on the Network of Global Agenda Councils, on Sustainable Development, for the World Economic Forum (WEF). The WEF is a Swiss non-profit foundation, which brings together top business leaders, international political leaders, and journalists to discuss the most pressing issues facing the world. He is the co-author of the book, Completing Capitalism: Heal Business to Heal the World, which advocates an alternative to focusing on maximizing returns to shareholders, a broader view that enables companies to do well while doing good.
It all began with a question,
"What is the right level of profit for the corporation?"
The concept behind the "Economics of Mutuality" empowers companies to adopt a responsible and more complete form of capitalism that is fairer and performs better than the purely financial version operating today. It restores relationships between business, society, and the environment by equipping companies to enhance their performance through meeting critical needs within their ecosystems. In this session, you will learn about the groundbreaking management innovation based on fifteen years of in-depth academic research and business practices that Bruno Roche created within Mars, Incorporated.
There are three key ideas that lie behind the Economics of Mutuality:
The primacy of purpose in driving strategy.

The power of orchestrating ecosystems at the business unit level around the purpose to mobilize and enhance hitherto untapped resources and value.

The importance of enhancing management accounting across multiple forms of capital—social, human, natural, and shared financial—to drive holistic value creation.
| Module 1 | The Economics of Mutuality | |
| --- | --- | --- |
| Session 1 | The Economics of Mutuality | |
| Session 2 | The Economics of Mutuality Exam | |